If it's time to say goodbye to fat that won't respond to dieting or exercise, Vive Plastic Surgery can provide the results you want.
We offer the latest liposuction techniques, including HD liposuction and liposuction 360, to meet virtually every need and goal.
Visit us in Tijuana, Mexico, to free yourself from stubborn fat and welcome a lean and confident new you. We make it easy and luxurious.
Transformation that Feels Like a Vacation
Here is a look at why so many Americans turn to the plastic surgeons at our Tijuana, Mexico, practice when it's time to lose those few extra pounds and start looking amazing:
High-Tech Tools for the Highest Satisfaction
Today, liposuction is so much more than a single procedure. You are an individual, and your goals aren't the same as every other patient. That's why our plastic surgeons offer variations like liposuction 360, which can contour your entire abdomen from every angle, and HD liposuction (also known as liposculpture), an approach that can make you look lean and toned.
Chauffeur Service Across the Border
All you have to do is arrive in San Diego, CA, and we'll take care of the rest. One of our licensed drivers will meet you to take you across the border and directly to our practice in a safe, comfortable vehicle.
Recover in Luxury
When you check out images of our recovery house, you'll find that it looks more like a hotel than a medical facility. While you recover in absolute comfort with assistance from 24-hour nurses, you'll enjoy meals designed by professional chefs. There is no better way to start life after liposuction than a stay at the Vive Plastic Surgery recovery house.
We Put Excellence Within Reach
An outpatient liposuction procedure in the United States and Canada carries a price tag that most of us would consider significant. But when you choose our Tijuana, Mexico, practice, you can receive the same caliber of care, along with top-of-the-line amenities, for far less.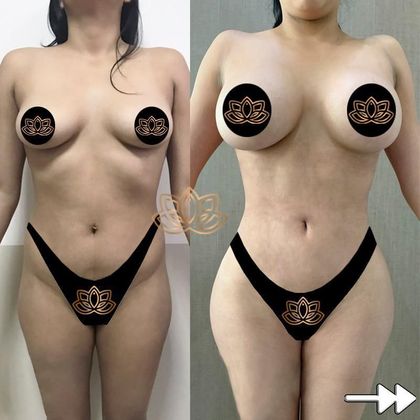 When you choose Vive Plastic Surgery in Tijuana, Mexico, you will receive cutting-edge liposuction performed by licensed surgeons who are internationally educated, in an environment that makes it easy to relax during your recovery. Meanwhile, you can expect all of these benefits at a fraction of what you would pay at an American or Canadian practice.
Our surgeons are passionate about helping patients achieve results that exceed their expectations. If you have been dreaming of a refined figure that is finally free of those few extra pounds that dieting and exercise can't seem to touch, we invite you to request a consultation. Together, we will determine if liposuction is the best way to realize your goals, and if so, which type of liposuction will give you the result you envision.
Reach out to us online or give our Tijuana, Mexico, practice a call today:
"I recently had a mini tummy tuck/lip360/bbl performed by Dr. Padilla and I'm extremely happy with my results! I have an hourglass figure! If you are looking for good results for your surgery, Dr.Padilla delivers! He's board certified and has an amazing team that will take care of you. Simply amazing!"

brianne garcia
Do I Qualify for Liposuction?
Liposuction has helped millions worldwide experience exciting new levels of confidence in their lives, but it's not for everyone. Let's take a look at some of the most important candidacy factors:
Your General Health: Liposuction candidates must be healthy enough to undergo surgery. We will conduct a detailed evaluation of your medical history and current state of health to determine if you can safely undergo the procedure.
Your Goals: First and foremost, liposuction is not a weight loss procedure. Instead, it is a solution for those who are within 10 pounds of their goal weight. If you need to achieve greater weight loss, we recommend consulting your general doctor. After achieving weight loss, if you find that you are left with just a few stubborn pounds that won't go away in spite of healthy habits, we are here to help. Patients frequently choose this procedure to slim the abdomen, thighs, and buttocks.
Skin Elasticity: Your skin's capacity to conform to leaner contours is important. If you have skin that has been significantly stretched and will not tighten following liposuction, we can explore the possibility of combining liposuction with other body contouring procedures, such as abdominoplasty, for truly transformative results.
Types of Liposuction
Available from Vive Plastic Surgery
When it comes to modern plastic surgery, there is so much more to liposuction than the mere removal of unwanted fat. When you choose Vive Plastic Surgery in Tijuana, Mexico, we put a wealth of possibilities within reach so that you can realize the outcome you want and deserve. Here is what we can provide:
Liposuction 360
Often, it's not just one area retaining those last few frustrating pounds — it's the tummy, as well as the flanks and the lower back. By performing liposuction that treats all of these areas at once, a classic hourglass figure can be yours. Dr. Padilla Reta is a liposuction specialist who can give you stunning curves using liposuction 360, also called circumferential liposuction. Our surgeon will artfully remove fat tissue from multiple areas in a single session to give you a strikingly enhanced figure from every vantage point.
HD Liposuction
Imagine not just looking leaner after liposuction, but also having enhanced muscle definition. HD liposuction (sometimes called liposculpture) is a technique that removes the stubborn tissue that is keeping your abdominal muscles hidden from view. Next, the remaining tissue is artfully repositioned to make the contours of your abdominal muscles more defined. Special care is also taken to accentuate the linea alba, the line that runs down the center of your abs. You've worked hard to get in shape—let us take you the final step to look the way you really want.
VASER Liposuction
VASER is a liposuction technique we use in both HD liposuction and liposuction 360 to make the procedures gentler, with less bruising and quicker recovery than traditional tumescent liposuction. VASER stands for "vibration amplification of sound energy at resonance." In other words, sound energy is concentrated on the treatment area to liquify the fat cells and leave surrounding tissue undisturbed. Next, the liquefied tissue is gently removed. This ultrasound-assisted liposuction procedure is just one of many ways our Tijuana, Mexico, practice ensures a safe, low-risk recovery.
Which Type Is Right for Me?
During your private consultation with our surgeons, we encourage you to be very specific about what you hope to achieve through plastic surgery. While a simple procedure targeting a single treatment area may be precisely what you need to start feeling great about your appearance, treatment that enhances the circumference of an entire area or complements your muscle tone may be the best way to reach your goals. It could also be the case that liposuction isn't what you need at all, or that liposuction combined with a body contouring procedure like a tummy tuck may be the surest way to realize your best figure.
We are here to make the right recommendation and help you experience the best possible benefits of plastic surgery. Get in touch with our Tijuana, Mexico, practice online or call us to request your consultation:
"Great experience!"
5 Stars for Vive Plastic Surgery
"Had a great experience with Vive plastic! This is my second time here, had my gastric sleeve done 08/21 and came back with Dr Padilla Reta, for a circular tummy tuck, bbl and lipo 360! Loving my results! Mary was so sweet and nice, definitely great care and everyone extremely friendly."

Brenda Lopez
Liposuction: Step by Step
The exact steps taken during your procedure in Tijuana, Mexico, will depend on the areas you wish to treat and the type of liposuction you choose to undergo. During your consultation, your plastic surgeon will provide you with a detailed explanation, but in the meantime, these are the general steps involved in every tumescent liposuction treatment we perform:
Initial Recovery
After your surgery, you will rest and relax under the care of our nursing staff at one of our two recovery houses. It is important to rest during this period, but we also encourage you to take short walks, which will promote blood flow and a swift, safe recovery. Before your surgery, we will determine the duration of your stay at the recovery house. Liposuction patients typically need about three to five days before they can return to non-strenuous work.
The First Six Weeks
You will wear a compression garment during this time that will help your skin conform to your refined contours, removing it only when bathing. It is very important to avoid physical strain for the first six weeks. Continue taking short walks each day, and after about two to three weeks, you can reintroduce light toning exercises into your routine. The key is to stay active, without pushing yourself too hard.
After Six Weeks
Patients can stop wearing their compression garment and resume their normal workout routine at this time, including any high-impact exercise. Staying active and living a healthy lifestyle are essential to maintaining your liposuction results. Although this procedure permanently removes fat cells, without a healthy diet and exercise the remaining fat cells can enlarge and impact your new appearance.
"Surgery went great! Everyone was very attentive and caring. I had surgery with Dr Padilla yesterday and I feel great being only one day post op. I have zero busing and can't wait to see the final results. Would definitely recommend coming to Vive Plastic Surgery."

darlene dapello